JLG sales fall almost 40% in final quarter of 2008
By Murray Pollok29 January 2009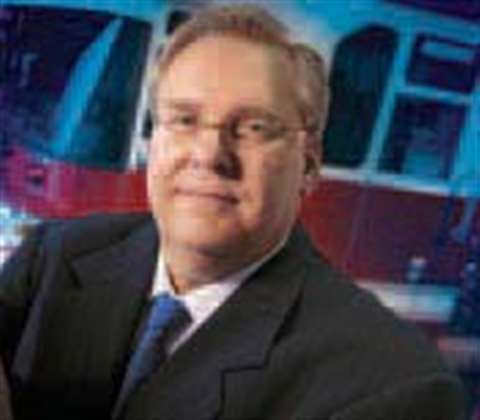 Oshkosh Corp reported an almost 40% fall in sales for JLG Industries in the three months to 31 December 2008 and an operating loss for the division of $47.0 million (€35 million), compared to a $61.1 million (€45.8 million) profit in the same period in 2007. Oshkosh said the figures reflected "substantially lower demand in North America and Europe as customers remained cautious with purchases."
Sales in Europe fell by 51%, while those in North America were down 45%. Oshkosh said the fall in profitability was the result of lower sales, substantially higher material costs, an adverse product mix and provisions for credit losses of $13.6 billion (€10.2 billion). Overall, Oshkosh reported revenues of $1.39 billion (€1.04 billion) for the period, a 7.6% fall, with a net loss of $20.6 million (€15.5 million).
Robert Bohn, Oshkosh chairman and chief executive officer, said he was disappointed with the performance. Solid results at Oshkosh's defence, Pierce fire truck and domestic refuse collection businesses were not sufficient to offset the declining sales of access platforms, telehandlers and concrete trucks.
"While we generated strong operating cash flow in the quarter, order activity slowed more sharply than we had expected in access equipment and other businesses", said Mr Bohn. "As a result, we do not expect that earnings for the remainder of the fiscal year will be sufficient for us to avoid violating a financial covenant in our credit agreement. We have commenced discussions with our lead banks to seek an amendment to our credit agreement in the second quarter of fiscal 2009."
Mr Bohn said the company had taken measures to reduce its costs, including a 7% reduction in its workforce in addition to the job cuts announced last summer. "We understand these decisions will have wide-ranging effects on our employees, their families and the communities in which we operate, but we believe they are necessary in the current environment."
Oshkosh said it was withdrawing previous earning estimates for fiscal year 2009 (to 30 September 2009) and would not make any further estimates. It will not do so because of volatility in commodity prices and foreign currency exchange rates that have "further complicated the Company's ability to estimate operating income in certain of its businesses."