JLG to debut trailer mounts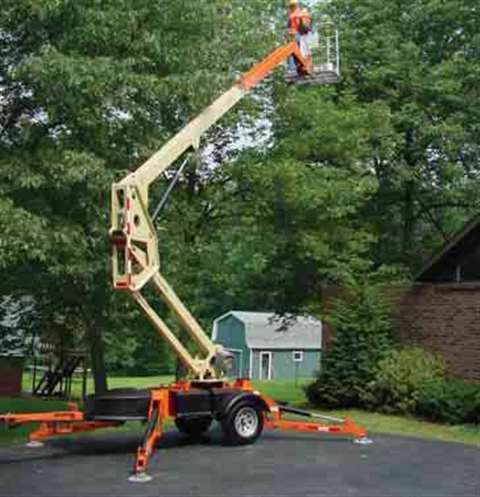 JLG will be introducing two new trailer mounts to the access industry at The Rental Show in Las Vegas, USA, in mid-February. JLG claims that the two machines, the 35 ft (10.5 m) platform height T350 with 20 ft (6 m) outreach and the 50 ft (15.2 m) platform height T500 with 31 ft (9.5 m) outreach, offer larger working envelopes and faster towing speeds (up to 65 mph). Both trailers have 370 degree non-continuous rotation and a platform capacity of 500 lb (226 kg).
An option that JLG believes will find favour with users is the drive and set system that allows the outriggers to be set or retracted and the machine driven from the platform when in the stowed position. This allows the machine to be easily moved short distances on a level and firm surface.
The launch confirms JLG's often-cited intention to broaden its range of machines into every sector of the access industry.