JMS adds battery powered Hinowa
By Leila Steed01 July 2019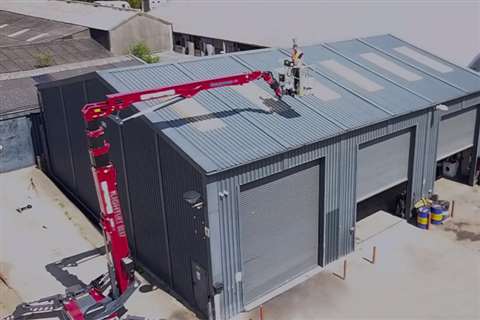 Powered access rental company JMS has become the first in the UK to own a Lithium battery-powered Hinowa Lightlift 33.17.
The most compact model in the Hinowa Performance range, the 33.17 tracked platform has a working height of 32.6m and a 16.5m horizontal reach. It's 7.6 KWh lithium battery
Featuring a basket capacity of 230kg, the machine weighs approximately 7740 kg and has a transport width of 1.2m.
In addition to a diesel engine, the machine has a 7.6 KWh Lithium-ion battery pack. The battery's charge status is reported on a full colour remote-control display.
According to JMS, the reach of the Lightlift 33.17 spider boom also delivers benefits for working at height in areas where space is limited.
JMS managing director Mark Jackson said, "Hire enquiries for Lithium-ion battery power machines are increasing as the message about the sustainability and reputational advantages they confer continues to spread.
"Lithium battery spider booms in the Hinowa Lightlift range deliver zero-emission and low-noise performance making them ideal for work in hotel courtyards, office and retail space atriums, and hospitals."
The machine was supplied to JMS by Access Platform Sales, the exclusive distributor for all Hinowa products in the UK.