JMS grows Lithium
By Euan Youdale22 January 2018
JMS has invested in 11 Hinowa Lithium battery-powered tracked booms.
The purchase continues UK-based JMS's strategy of investing in latest the tracked platform technology across a range of brands.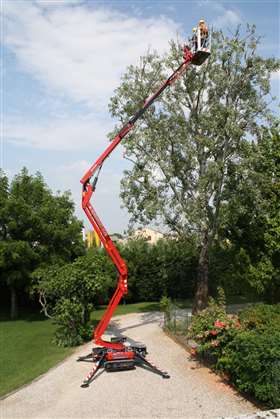 JMS managing director Mark Jackson said, "Lithium battery technology is one of the most important advances in track boom development in recent years, and we want our customers to benefit from the enhanced performance it delivers.
"Lithium batteries give quick charging cycles, high power ratings, and longer operating times, giving our clients excellent productivity, and cost-efficiency."
The new additions to the JMS tracked boom hire fleet are the 15.7, 17.75, 20.10 and 26.14 Hinowa Lightlift Performance IIIS. Maximum working heights for the new booms range from to 15.7m to 25.70m. JMS is also investing in Lithium powered tracked booms from other manufacturers, including Teupen, JLG and Bluelift.