Kato to use Rolls-Royce MTU engine
By Katherine Weir15 June 2016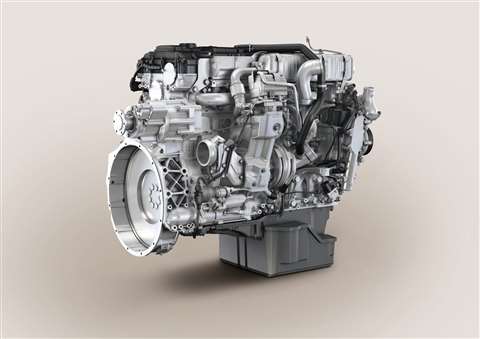 Japan-based manufacturer Kato will use Rolls-Royce MTU-branded engines for its new SL-500Rf rough terrain cranes.
The company will supply Kato with 6R1000 engines - a 6 cylinder in line Series 1000 engine delivering 254 kilowatts of power. It has a selective catalytic conduction (SCR) unit and meets the new Japanese Heisei 26 emission level requirements, which came into force in 2016.
Bernd Krüper, head of the construction and agriculture business unit at Rolls-Royce Power Systems, said, "Winning Kato as a customer is our first foray into the Japanese crane market. Japan is a high-tech market for industrial vehicles, whilst MTU already has a foothold in applications such as wheel loaders. We're predicting continued growth for MTU in this segment over the next few years."
Kruper continued, "Kato is planning to source several hundred units per year for this crane."
The SL-500Rf has an overall width of 2.75 metres. With a 40 metre boom, the 50 tonne capacity rough terrain crane has a 37 m radius. Applications include pick and carry work on and off road in rough terrain. Its four wheel drive means that it performs better on rough ground than truck mounted cranes.
The crane launches on the Japanese market in July 2016.