Kemroc announces drum cutter focus
Germany-based excavator attachment manufacturer Kemroc has started 2020 by announcing a major expansion to its product range.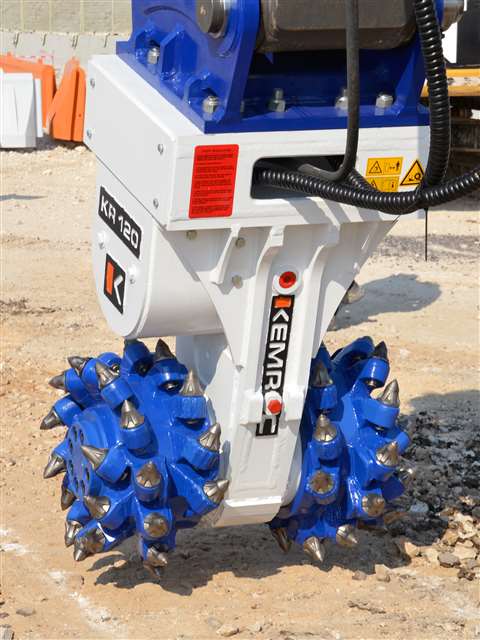 The company has developed a complete range of twin head rotary drum cutters and says the extended range of attachments provides excavator operators with a better choice of tools tailored to meet their needs.
The first new models will be available next month with others following later in the year.
After introducing several new products at Bauma in 2019, Kemroc is adding more attachments designed specifically for applications in demolition, tunnelling, trenching and pipelines as well as civil engineering and concrete refurbishment.
The patented EK range of chain cutters, designed for excavators with operating weight from 1.5 to 50 t, continues to be a core product and this autumn, Kemroc will expand the EK range with the launch of a 220 kW model designed for use on excavators with operating weight from 50 to 70 t. The concept is being rounded off with the introduction of the EKT range of drum cutters that can be converted into chain cutters on 18 to 45 t excavators.
In addition to the standard EK and convertible EKT range of drum cutters with chains, Kemroc has completed its product offering with rotary drum cutters that have no central cutting chain.
With strong, torsion and wear-resistant housings and very rugged gear drives, these products are designed to work in demanding conditions. Hydraulic hoses exit from the rear of the housing and holes for water jet dust suppression are on the cutter drums as standard.
The KR range of rotary drum cutters are designed for use on excavators from 1 to 125 t of operating weight and the new direct drive KRD drum cutters are available for use on excavators with operating weights from 20 to 40 t.