Kennards' acquires in access market
By Belinda Smart21 November 2022
Australian rental company Kennards Hire has expanded into the access sector, with with the acquisition of Top End Access Hire in Darwin, in the Northern Territory.
The move represents the establishment of a dedicated Kennards Hire Access business for the family-owned and operated firm.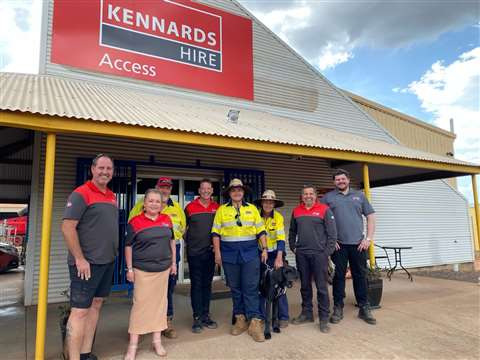 The branch will stock height and lift solutions equipment including forklifts and telehandlers, as well as what is described as the largest boom lift in Australia, with a reach of 54.8 metres.
Kennards Hire Area Manager, Trent Torrens said; "This is the first Access-specific branch for Kennards Hire and its specialised equipment range will cater to the growing infrastructure developments and needs in the Northern Territory."
Torrens, who has 12 years' experience working with Kennards Hire and over 25 years within the hire industry, will work with Branch Manager Lisa Bretherton, Assistant Branch Manager Wally Drescher, mechanic Dave Whelan, drivers John Bretherton and Mark Sherwood, alongside Serviceperson Patrick Bretherton. 
Kennards entered the Northern Territory in 2011, and the recent acquisition will expand its network to six branches across the region.
The purchase of Top End Access Hire follows Kennards' acqusition of Smiths Hire in New Zealand earlier this month, following other acquisitions earlier in the year across New Zealand and Australia.