Key players in European steel market join SteelZero
By Catrin Jones09 February 2022
B+M Steel, Eiffage Métal France, and Skanska UK join SteelZero and will commit to specifying and stocking 100% net-zero-carbon steel by 2050 - this includes an interim commitment of using 50% responsibly produced steel by 2030.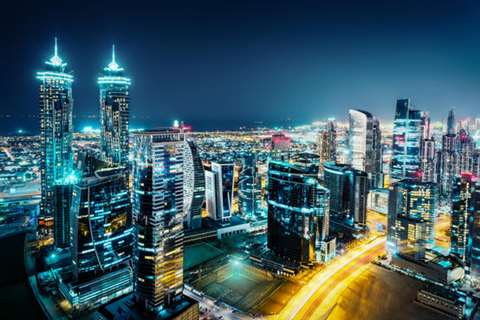 SteelZero is a global initiative run by Climate Group in partnership with ResponsibleSteel with an aim to speed up the transition to a net zero steel industry. 
B+M Steel and Skanska UK represent a significant proportion of the UK steel market and Effiage Métal France builds on a growing base of European members - a target region for SteelZero as the EU represents the second biggest global steel demand after Asia-Pacific.
Mike Walton, CEO of B+M Steel, said, "At the B+M Group we have been working hard to reduce our carbon footprint over the last 5 years. The discussions and ideas that we have generated in the short time since we have been members of SteelZero, gives us lots more to do and we are very excited to be working with industry leaders on making further improvements to our business that will continue to make a positive impact on our world."
"Eiffage Métal France is very proud to join SteelZero and to drive demand for net zero steel," said Jean-Baptiste Leglene, QPSE director of Eiffage Métal France. "We're carried by our value 'making the difference', to drive low carbon actions with our employees, partners and suppliers in order to avoid the disastrous effect of climate change."
Adam Crossley, director of environment at Skanksa UK, said, "Skanska UK is committed to operating with net-zero emissions across our direct and supply chain operations no later than 2045. The emissions for all the materials we use is a key part of this, with steel playing a huge role in modern construction. As a result we are delighted to commit to SteelZero in the UK as part of a growing industry movement to build demand for zero emissions materials and achieve net-zero emissions construction."