KHL Group acquires 40% of Blu Coal Recruitment
Global construction information publisher, KHL Group, acquired 40% of one of the fastest growing construction recruitment consultants, Blu Coal, on 5 February, 2020. The terms of the deal were not disclosed.
The new company will be called Lawsons Recruitment after its founder, Nick Lawson. Lawsons, which was established four years ago by Nick and Alice Lawson, specialises in the construction sector focusing on contract, permanent and executive search positions.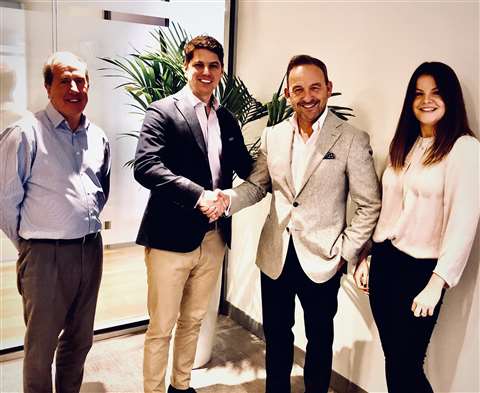 James King, Managing Director of KHL, said; "KHL will put rocket fuel into Lawsons' international expansion plans. With our fifteen magazines, related websites, newsletters and live events; offices in the USA, India, Germany, China and Latin America; combined with our database of hundreds of thousands of readers spread throughout every country in the world, our objective will be to position Lawsons as the world's leading and most-trusted recruitment consultant. No other recruitment company will have access to so many candidates".
Nick Lawson said KHL was the ideal partner for the business; "We have known KHL's media products for many years and see this as the exciting next phase in our company's international expansion plans.
"Having quickly grown Blu Coal over the past four years with a strong and truly impressive young team, I now feel that KHL is the perfect partner to turbo charge Lawsons' future growth."
Describing the deal as one of the most exciting developments in KHL's 30 year history, King said; "We are investing in Lawsons because, wherever we travel to in the world, the industry tells us that the key challenge for companies is to find qualified, skilled and motivated people. Lawsons will be the solution to that problem in every sector of the construction industry.
"This acquisition continues KHL's strategy to diversify its revenue streams by utilising the excellent and trusted relationship we have with our extensive audience across the world."