Kiloutou buys again in Germany
Kiloutou has acquired Butsch & Meier, a mid-size aerial platform rental specialist in south west Germany.
The company employs 65 people and has a fleet of around 470 lifts and telehandlers up to 57 m height. The acquisition will further strengthen Kiloutou's Germany operation and follows its 2016 acquisition of Starlift.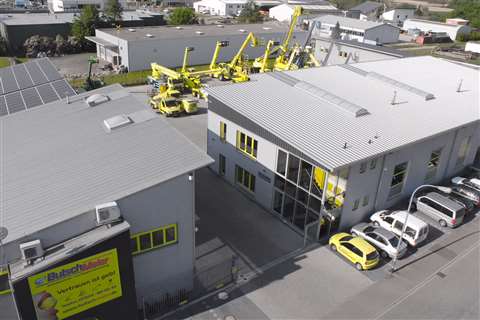 Olivier Colleau, CEO of Kiloutou, said; "This acquisition is fully in line with Kiloutou's international development strategy, which aims to consolidate our positions in high-potential markets…Kiloutou's ultimate goal is to continue its development in the German market through internal growth, by opening agencies and acquisitions."
Dieter Butsch and Michaela Meier-Butsch, founders and shareholders of Butsch & Meier, said they were delighted with the acquisition "which will enable our two companies to embark on a new phase of their development in Germany by [combining] their forces and their teams to give our customers a complementary branch network and product range…We personally believe in the Kiloutou development project in the German market and are delighted that all our team members can participate fully."
The transaction is still subject to approval by the competition authorities and is scheduled to conclude in mid-May 2018.