Kiloutou Germany signs up for SmartEquip
By Lewis Tyler03 May 2023
Kiloutou Germany has signed up to join the global network of companies using software equipment services and parts procurement solutions from  SmartEquip.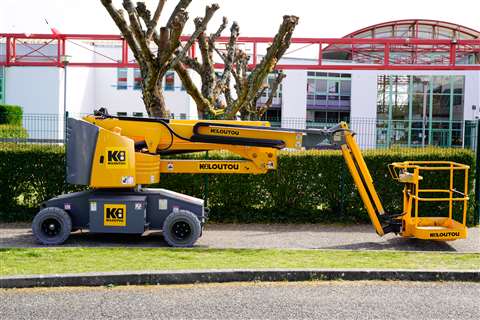 According to SmartEquip, the company, which is a subsidiary of Kiloutou Group, will benefit from improved service technician time savings, streamlined spare part procurement processes and increased equipment uptime.
The platform will connect suppliers directly with the parts and service workflow of Kiloutou Germany's locations. Suppliers will be able to provide real-time, equipment-specific service support at reduced effort and begin to receive electronic orders for parts and other items.
Nils Altrogge, CEO, Kiloutou Germany, said, "SmartEquip's platform is a natural fit with Kiloutou Germany's ongoing digital transformation initiatives. "The solution's comprehensive approach to electronic spare parts procurement, digital service technician support, and reducing equipment downtime offers significant opportunities for lifecycle efficiency improvements and enhanced profitability."
Alex Schuessler, SmartEquip's founder and president of its international group, said, "We are thrilled to have Kiloutou Germany join the SmartEquip Network and eagerly anticipate collaborating to generate equipment lifecycle efficiencies for the company.
"Most of Kiloutou's suppliers in the German market are already part of our Network, and we look forward to welcoming the remaining ones, to generate transactional and operational efficiency gains for all participants."
Kiloutou Germany is the latest company to join the platform, which now includes United Rentals, Sunbelt Rentals, Aktio, Herc and Loxam. It also has 100 rental fleets and over 650 suppliers across North America, Europe, and Japan.