Kiloutou goes live with new e-commerce site
By Murray Pollok27 March 2023
Vincent Ranaivoson, Kiloutou's group chief transformation director, tells IRN's Murray Pollok about the company's new e-commerce site for France.
Kiloutou has launched a new e-commerce website for its French business as part of its wider digitalisation programme, and the company said it is already having a positive impact just weeks after going live.
The site at www.kiloutou.fr is for the French market - which generates around two-thirds of Kiloutou's business - and will give customers the option of a 100% 'end-to-end' online experience or a mixed online-human transaction. Kiloutou described it as "100% connected, 100% human"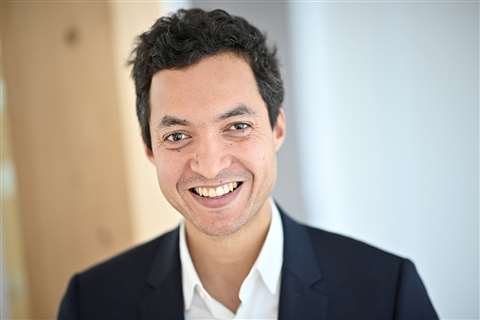 Kiloutou said the system will offer "a seamless digital experience between the web and the branch, as well as the richest content on the market in continental Europe."
The site gives customers access to product availability, pricing and also a range of videos and other content designed to help them choose the right product.
It will build on the company's existing MyKiloutou customer area, which helps customers manage rentals and retrieve contracts.
Vincent Ranaivoson, Kiloutou's group chief transformation director, told IRN that some customers will move online faster than others; "Some will choose 100% online, some will choose online for some part of the customer journey, and some will start on the web and then want to deal directly with the branch."
He said the main users initially would be professional trades people or B2C consumer customers, those who can initiate transactions quickly and without bureaucratic procurement processes. Around three-quarters of visitors to the website are B2C customers, although in revenue terms it is B2B customers who generate three quarters of the revenues, which is the same as business generated through the depots.
Increase in online transactions
Just a month after going live the new website has already increased the revenues from online transactions by 70% compared to the same period in 2022. Pure website revenues - for rentals completed online end-to-end - have increased 2.3 times between February 2023 and the February 2022.
The new site is the next step in Kiloutou's digital transformation efforts that began in 2011 but which have accelerated since 2019. The company has increased its online transactions by 10 times since the start of 2020, reaching a value of €21 million in France last year.
"This year we want to increase by 50% again", said Ranaivoson, "We have a vision that 20% of the business could go through the website. We believe we are heading towards that."
The share of professional trade customers dealing with Kiloutou online has increased from 10% to 30% since the launch. Just as important, said Ranaivoson, is that the system is not simply shifting existing customers online, but generating new business, with a higher share of new customers coming from the e-commerce site.
Kiloutou said that its larger customers in France were not necessarily the main target for the e-commerce site. Many of these major accounts already have Kiloutou integrated within their e-procurement systems, and customers on major construction projects have close relationships with their local Kiloutou depots and well-established buying habits.
"I do think that will change", said Ranaivoson, "There is a long-term change in generations, and there is more professionalism in the way that companies procure rental."
He said the e-commerce site had been "a major business project, not an IT project". It involved around 20 IT staff, plus seven other support staff who focused on identifying business rules around product availability, pricing, etc.
"Having the right price, for the right customers, for the right area – because there is no one price – this makes it very complicated", he told IRN.
The development of the site was done hand-in hand with customers and branch staff over a two-year period.
'Competing' with traditional business?
Ranaivoson said the system will not "compete" with existing sales generated directly with branches; "Staff at the branches were very supportive. They are living in the world where they are buying things online, so they would have been asking 'why are we not doing this?' They are the final advocates – the system is 100% digital, 100% human."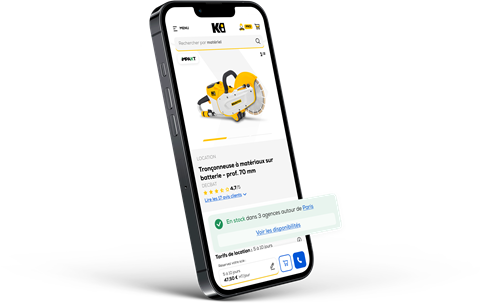 Next in 2023 will be full access to telematics data on machines – encouraging customers, for example, to off-rent equipment they are not using – and the provision of regulatory documents on each machine.
"The acceleration of the Kiloutou Group's digital and multi-channel strategy can be seen in its unprecedented performance: in just three years, the turnover generated by the digital channel has increased tenfold", added Ranaivoson.
"This new site has already been widely adopted by our professional customers, and we are already seeing a 3x increase in the number of reservations".