Kiloutou goes online with used equipment sales
France-based rental firm Kiloutou has gone online with the sale of its used equipment by creating a private sales website.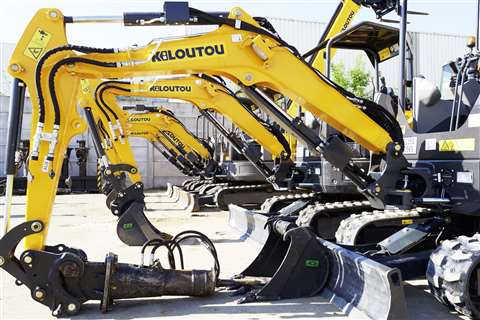 This is an update to the Kiloutou Second-Hand Equipment service, which was created in 2016 to sell its used equipment. Through this service, Kiloutou grouped equipment lots into different families, from forklift trucks to generators, and then directly contacted brokers to bid on the equipment.
With the latest development, Kiloutou is changing the buyer's experience by offering an online sales platform.
Xavier Panien, Second-Hand Equipment Sales Manager at Kiloutou, said, "Initiated in France over four years ago, the Kiloutou Second-Hand Equipment service had to keep step with the Kiloutou Group's international development.
"In this context, our digitisation policy now allows us to open up the sale of all our second-hand equipment found in our European agencies more broadly via an unprecedented tool for private sales perfectly tailored to the expectations of specialist brokers."
Designed as a private sales site, the platform is open to a limited number of international professional buyers who are approved by Kiloutou
Each year, 12 online sales events will be held, with approximately 400 items of equipment available at each event. Tools are not included.
The equipment can be filtered according to various criteria, such as type of equipment, brand, general condition, location and in-service date.
Each item of equipment has an accompanying data sheet that includes information such as equipment model, general condition, mileage and engine hour meter reading, as well as photographs.
In 2020, the next private sales will be held on 18 September, 16 October and 13 November.