Kobelco to build Indian factory
By Chris Sleight29 October 2009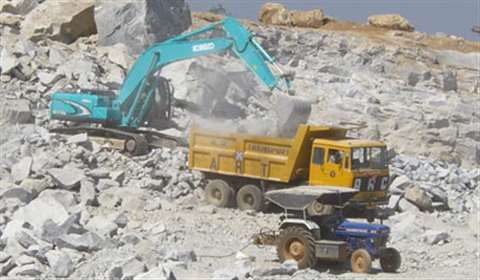 Kobelco has announced plans to build an excavator plant in India. The factory is expected to start production in January 2011, with an initial target of manufacturing 1200 20-tonne class crawler excavators per year.
The factory will be located Sri City Special Economic Zone, about 75 km north of Chennai in southeastern India. The total site area is 68000 m2, with the factory expected to cover 5300 m2. The total investment will be JPY 900 million (US$ 9.9 million).
Kobelco says that while it will initially focus on 20-tonne machines, which are the most popular class of excavator in India, the factory will be equipped with flexible plant & tools that will allow it to make larger machines should future demand warrant it.
The plant will be operated by Kobelco Construction Equipment India Pvt. Ltd. (or KCEI), which is a joint venture between Kobelco (95%) and investment and trading company Itochu. KCEI currently market's Kobleco equipment in India from its headquarters in Noida, near Delhi.
When the Indian plant is finished, Kobelco Construction Machinery will have manufacturing facilities at six locations in four countries - Japan, China, Thailand and India.