Kohler launches KD Series generators
By Joe Malone07 December 2016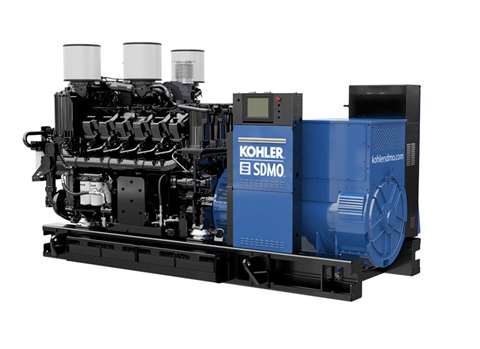 Kohler has launched a new range of large diesel industrial generators, which it said were designed to deliver improved durability and reliability.
The company's new KD Series includes generator sets with a capacity between 800 and 4200kVA, which are powered by a new line of G-Drive engines.
Kohler said the generators would be available globally under the Kohler and Kohler-SDMO brands, with its targeted industries including water treatment, oil and gas, telecommunications, and mining.
The company added that its generators would deliver the "best fuel consumption" at more nodes than any other competitor between 800 and 2500kW, while they were designed to meet global emissions regulations.
Tom Cromwell, group president-power for Kohler, said, "After a very collaborative and thorough worldwide development process, we're very pleased to be rolling out this new line of generators.
"We expect strong response to these advanced new gensets that will offer beneficial cost savings and unrivalled performance to our customers around the globe."
He added that the G-Drive engines were developed to provide "outstanding power density" and "complete dependability" in the field.
He said, "Because these are fully-integrated Kohler generators, we'll be able to stand behind this line in an elevated manner, which includes a comprehensive global three-year warranty."