Komatsu optimistic despite fall in sales
By Steve Skinner27 April 2010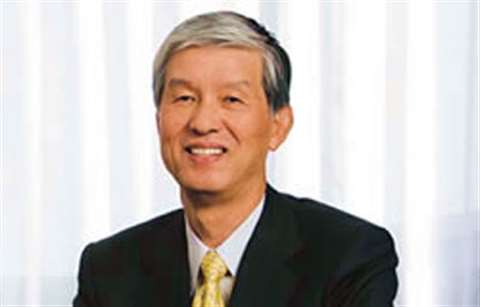 Komatsu reported a -29.2% fall in sales for the year ending 31 March, down to JPY 1.4 trillion (US$ 15 billion) from JPY 2 trillion (US$ 21.5 billion) 12 months ago. Pre-tax profit for the year fell -57.4% to JPY 33.5 billion (US$ 357 million), down from JPY 78.7 billion (US$ 839 million) last year.
The annual figures hide a steady rise in Komatsu's profitability following a loss in the fourth quarter of the 2008-2009 year which ended in March 2009. Since that -JPY 12.3 billion (-US$ 131 million) loss, Komatsu has seen profits rise during every quarter hitting JPY 38.5 billion (US$ 410 million) in the fourth quarter.
Sales of construction, mining and utility equipment also increased during all four quarters from a low of JPY 285.4 billion (US$ 3 billion) in the first quarter to JPY 382.7 billion (US$ 4 billion) in the last.
A spokesperson said, "Both sales and profits declined from the previous fiscal year. On a quarterly basis, however, they steadily improved in the construction, mining and utility equipment business, supported by market recovery in emerging economies centering on China.
"We expect that both sales and profits for the year ending March 2011 will increase as we work to step up sales in our strategic markets such as China, Asia, Oceania, Latin America and Africa, while at the same time adjusting our pricing and improving our production costs."
A statement said that projected sales for Komatsu over the coming 12 months were in the region of JPY 1.6 trillion (US$ 17.7 billion) with pre-tax profits anticipated to increase +168% to JPY 90 billion (US$ 960 million).