Komatsu's tech solutions to boost construction's productivity
By Andy Brown22 March 2023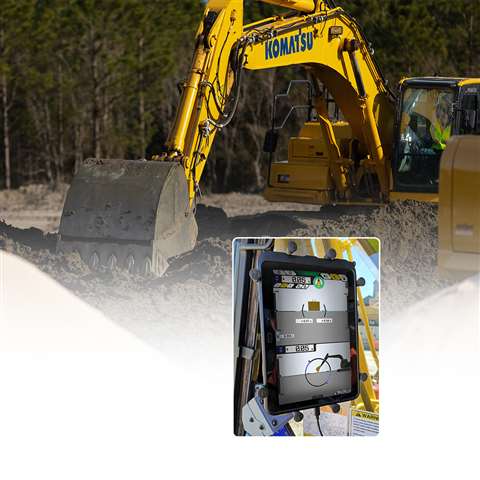 At ConExpo in Las Vegas, US, Komatsu, one of the world's largest OEMs, showed its range of technology solutions designed to optimise productivity.
One of these technologies is Komatsu's Smart Construction Technology. By merging advanced automation and integrated technologies, the OEM says that job sites can be transformed through predictability.
The OEM's currently available suite of Smart Construction products include: Dashboard, Design, Drone, Field, Fleet, Office, Remote and Retrofit.
At the largest construction show in North America Komatsu also showed its Smart Quarry technology and intelligent Machine Control 2.0​.
The company says that its Smart Quarry solutions are designed to help customers understand, visualise and optimise their job sites. Job site studies provide customers with customised, detailed data that can help them meet production targets.
Smart Quarry allows for continual production monitoring to help increase efficiency, improve production and maintain a high level of performance.
Designed to quickly lessen the skills gap between new and experienced operators, and improve the bottom line for contractors, Komatsu's intelligent Machine Control (iMC) integrates with the company's suite of Smart Construction products, services and digital solutions that incorporate a host of advanced, proprietary machine technology.
Among the iMC 2.0 machines in Komatsu's booth were the PC360LCi-11 excavator, as well as three dozers: D39PXi-24, D51PXi-25 and D71PXi-24.
Komatsu also produced and recently published a video tour of its ConExpo booth, which in addition to technology products, also highlighted other key equipment models on offer such as its next-generation WA475-10 wheeled loader and waste guarding package.