Kroonborg gets Barge Master
By Laura Hatton25 March 2015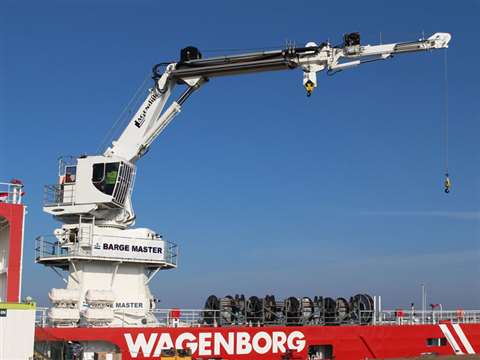 Barge Master in the Netherlands has delivered its first Barge Master T40 (BM-T40) motion compensated knuckle boom crane.
The BM-T40 has been installed on the Walk to Work vessel the Kroonborg, owned by Wagenborg in the Netherlands. The crane is designed for offshore support vessels that are used to transfer small loads and personnel to unmanned offshore oil and gas platforms or wind turbines. Capacity is 15 tonnes at 10 metres radius, or 5 tonnes at 20 m radius and up to 20 m height.
Wagenborg will use the motion compensated crane to service and maintain NAM Shell gas production platforms in the North Sea between mainland Europe and the UK.