Laing O'Rourke in €227 million intu contract
By Joe Malone09 June 2016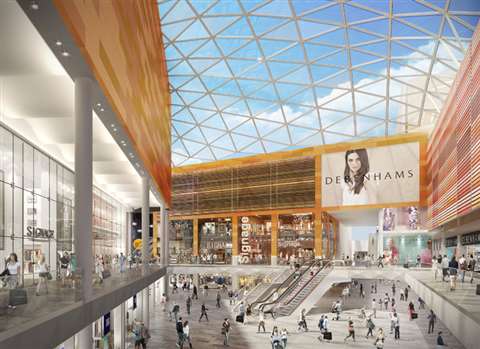 UK company Lang O'Rourke has secured a £178 million (€227.67 million) contract to expand the intu shopping centre in Watford, UK.
The expansion will see the shopping centre increase in size to 1.4 million m², made up of retail and leisure facilities. intu recently announced a 113,000m² Debenhams store as the anchor for the extension, which will also include a nine-screen Cineworld cinema.
Liam Cummins, head of UK construction at Laing O'Rourke, said, "We are delighted to be continuing to develop our partnership with intu, and look forward to delivering this transformational retail project for Watford."
"Our £178m extension of intu Watford will transform the centre into a contemporary shopping experience providing a fantastic place to shop, eat and play."
Rebecca Ryman, regional director of intu, said, "The expansion will massively strengthen intu Watford as a destination which retailers want to invest in and its visitors enjoy."
"We have a distinctive approach to asset management that combines our expertise, experience and the intu brand difference to create vibrant places for shopping and leisure.
Ryman added that this strategy, combined with its "unrivalled understanding" of what the UK customer want, means it can deliver compelling shopping experiences that attract customers from further and for longer.