Large business complex for Moscow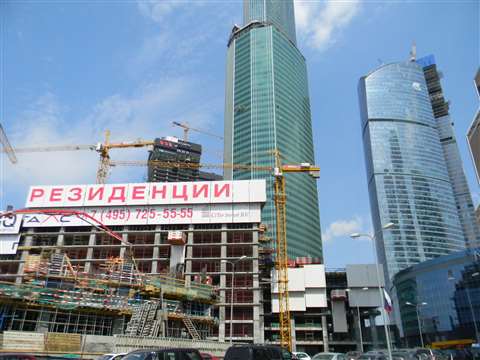 MR Group, one of Russia's most prominent real estate developers, plans to build a new large-scale office complex within the territory of Moskva-Citi, a Central Business District of the capital.
The complex is expected to be one of the biggest in the city and in Russia, according to the company.
MR Group is currently in final negotiations regarding the purchase of plots for the project, which has a required total area of more than two hectares. The complex itself will be located on an area of 120,000m2.
Financial details of the project have not been disclosed, although, according to some analysts' assessments, the volume of investment is estimated at around RUB20 billion (€270 million).
Construction and real estate analysts in the country believe there will be a demand for the complex, from both Russian and foreign businesses.
Andrei Lukashev, a managing partner of ILM, a leading commercial property developer, said at present the percentage of vacant premises in Moskva-Citi is extremely small – just 7.3%. He said the tendency in recent years for large corporations, state banks and ministries to rent premises within the Moskva-Citi continues to grow.
Lukashev also points out that many developers are looking to diversify their portfolios, reducing their share of residential projects in favour of commercial real estate. This is in part due to the recent tightening of the Russian legislation in the field of cooperative housing construction.
Another example of growing investor interest in commercial property can be seen in a second major project in this field – the World Trade Center Moscow – two towers with a total area of 75,550m2 on the Krasnopresnenskaya Embankment, one of the capital's major business districts.