Last call for entries for bauma Innovation Award 2022
By Catrin Jones15 March 2022
Entries for the bauma Innovation Award 2022 are still open until 3 May 2022. Participants are able to submit their entries via the template in the web portal.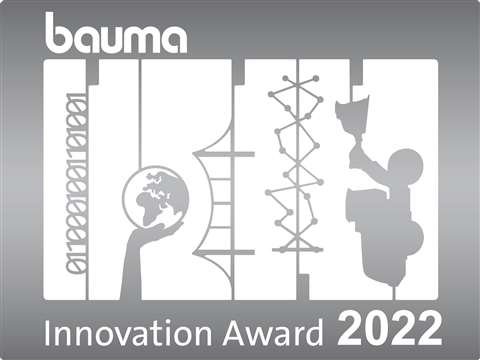 The categories available to submit entries under are:
Category 1 Climate protection
Category 2 Digitalisation
Category 3 Mechanical engineering
Category 4 Building
Category 5 Research
VDMA Construction – Equipment and Plant Engineering and VDMA Mining, together with Messe München and the partner associations HDB, ZDB and bbs, will be conducting the multi-stage competition process and hosting the awards ceremony in the Max-Joseph-Hall of the Munich Residence.