Layher opens customer centre
By Sarah Ann McCay22 May 2014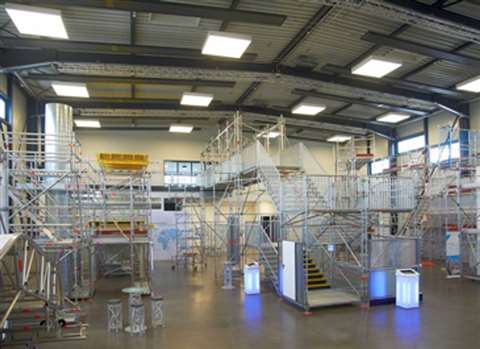 German scaffolding manufacturer Layher has opened a new customer centre, offering seminar rooms, training hall, exhibition hall and space for live demonstrations and practical training.
The new centre, based in Eibensbach is already being put to use for Layher's annual technical seminars series.
According to Franz Greisinger, head of marketing and customer centre, the aim was to provide optimum conditions for conferences, seminars, workshops, live demonstrations or practical training, as well as provide a space for receiving customer groups from all over the world.
The purpose-built facility covers an area of 4,000 square metres and incorporates a large exhibition hall with 10 m high ceilings presenting the full spectrum of Layher products. "This is where the efficiency and economy of our products can be experienced and taught in practice at any time of day, at any time of the year," said Mr Greisinger.