LGMG opens North America subsidiary
By Euan Youdale25 June 2019
LGMG offcially launched its north American subsidiary at a ceremony on 18 June in Chambersburg, Pennsylvania.
Heading up the new subsidiary, which will offer sales, service and parts, is CEO Craig Paylor, formerly president of JLG and more recently president and CEO of National Truck Body Solutions and COO of the Ahern family of companies. LGMG said his longstanding experience would be a vital asset to the new setup.
General manager of the LGMG group Zhi Kai Yin said at the launch, "We have a different culture but share the same goal. The North American subsidiary will be free to run their business and head office will respect the way they choose to operate it."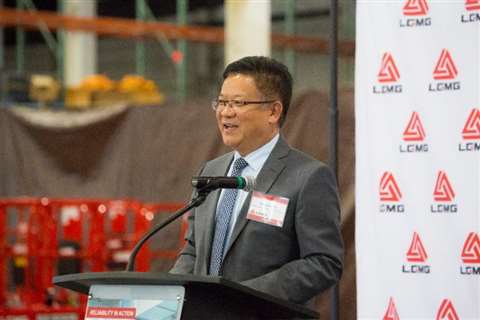 Nevertheless, he said the plan was for the China and North American teams to work closely together. "We are one team and share one dream."
Paylor added in his speech that this was, "The right time, the right company and the right people. We are aiming to supply a good quality product at a competitive price and we will work hard to meet the demands of customers."
Also at the ceremony were other members of the LGMG North America team, including its chairman Shi Yan Yu, COO Dan Bishop and financial director Sean Gao.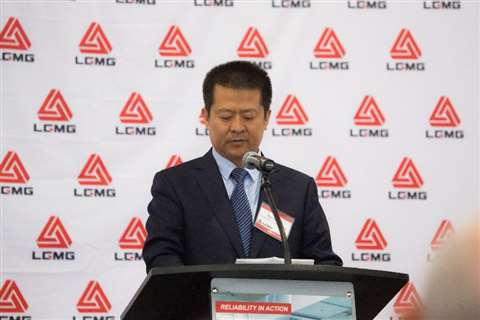 LGMG entered the AWP market in 2015 and in 2016 produced 2000 units, followed by 4000 units in 2017 and 8000 units in 2018, with a further 16000 units expected during 2019. Zhi said these numbers indicated that the company had already entered the top tier of MEWP manufacturers in China. And added that while LGMG's first priority was the Chinese market, it has strong ambitions too in overseas territories, with Europe and North America being the two most important of these.
The North American subsidiary adds to the European headquarters in Rotterdam, the Netherlands, opened in September last year. The company also sells into South Korea, Japan, Australia and Singapore.