LGMG's Mexico plant set to open in second half
By Lindsey Anderson20 March 2023
LGMG's new Monterrey, Mexico manufacturing plant will officially begin producing boom and scissor lifts in the second half of this year, Director of LGMG MEWPs Export Department Ares Song told ALH during ConExpo.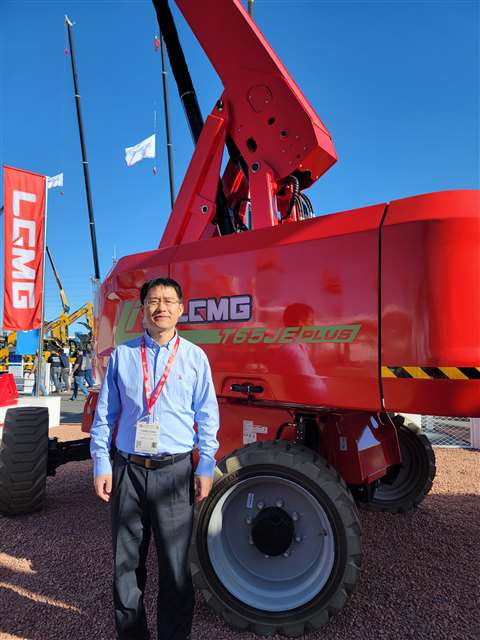 The first units to come off the line will be scissor lifts from 19 to 26 feet, as well as 60-to 80-foot boom lifts. Looking at the long-term plan, Song said the company will strategically introduce additional models based on customer demand, with the company's full range being produced within the next three to five years. 
LGMG's new $140 million Mexican production facility falls in step with the company's recent restructuring for the North American market. In late 2022, LGMG relocated its U.S. headquarters from Chambersburg, PA to Dallas, TX and expanded its operations across Canada in an effort to "capitalize on new business opportunities," the company said at the time. 
The new production facility and overall U.S. restructuring are in response to the U.S. Department of Commerce and International Trade Commission's rulings in late 2021 that imposed high import tariffs on LGMG's products entering the U.S. market. LGMG is just one of many access and construction equipment manufacturers who have recently announced plans to produce units in Mexico. At ConExpo, Skyjack revealed its global manufacturing expansion update, including its new facility in Mexico, and Terex President and CEO John Garrison told ALH the company will move a range of Genie production lines later this year to its facility in Monterrey, Mexico, where it has been manufacturing telehandlers since 2022. Additionally, last year JLG announced it would expand its Mexican production lines to include more products. 
For more on LGMG and the company's forthcoming plans, see the May/June issue of ALH.