Liberty Industrial wins government recognition for safety
By Steve Ducker02 January 2018
Liberty Industrial has been accredited under the Australian Government Building and Construction WHS Accreditation Scheme.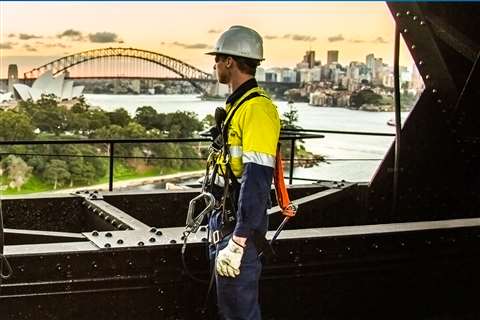 One of only a handful of major demolition and remediation contractors to attain accreditation under the scheme, Liberty achieved certification following a rigorous audit of the company's management systems.
The scheme represents a higher standard to Occupational Health and Safety AS 4801 accreditation, with criteria more specifically related to construction. It enables the government to use its influence as a provider of capital to improve occupational health and safety industry standards.
Only companies accredited under the scheme can enter into principal contracts for government funded contracts worth A$4 million (US$3.1 million) or above so Liberty can now join the list of eligible businesses
Liberty director Clinton Dick said that accreditation provides an opportunity to strengthen the company's relationship with the government.
"We look forward to exploring potential new business development opportunities with the government, and continuing to work with them in an increased capacity," he said.
Fellow director Simon Gill added: "Well done to our leadership and project delivery teams for their commitment to best practice and continuous improvement in the development and implementation of our systems."