Liebherr to unveil new Indian-assembled tower crane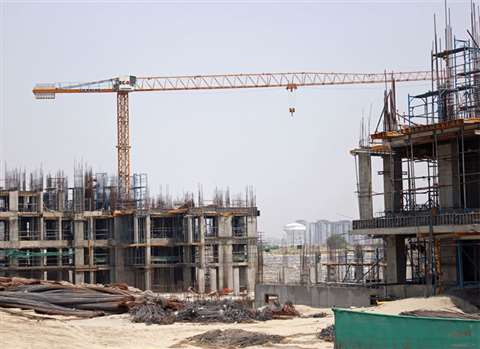 Liebherr will show new machines from several of its product lines at bC India, including the new 85 EC-B 5i flat-top tower crane, which is assembled in Pune. It crane offers a 5 tonne capacity and 1.3 tonne load at the tip of a 50 m jib.
Liebherr has focussed on compact dimensions to make the crane suitable easy to transport and erect in India's crowded cities. This is born-out by the mast section footprint, which is only 1.2 m x 1.2 m.
Also on show will be an LTM 1220-5.2 mobile crane, a five-axle unit that offers a 60 m telescopic boom and 220 tonnes of lift capacity. A 22 m folding jib can be used to take the hook height to a maximum of 101 m, with a working radius of 88 m.
Meanwhile Liebherr's earthmoving range will be represented by the L 550 and L580 wheeled loaders, which are made at the company's factory in Dalian, China and which are being introduced to the India market for the first time.
The L 580 features a 209 kW diesel engine and 5 m³ bucket with bolt-on teeth. Tipping load is 18 tonnes, and the loader weighs in at 24.7 tonnes.
Like other Liebherr loaders, the machine features a hydrostatic drive, which the company says contributes to fuel savings of 25% compared to some competitors.