Lift planning workshop
By Christian Shelton11 February 2020
ITI UK, the UK branch of USA-headquartered crane and rigging training provider ITI, is holding a lift planning workshop at the Manufacturing Technology Centre (MTC) in Coventry on 20 April, 2020. This is ITI UK's first major event in the UK since the Birmingham-headquartered subsidiary was established in 2019.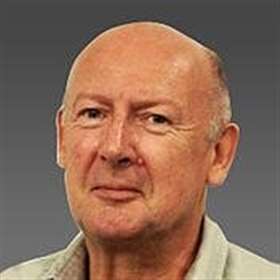 J. Keith Anderson, chief rigging engineer for engineering, construction and project management specialist Bechtel Equipment Operations and author of the books Rigging Engineering Basics and Rigging Engineering Calculations will be the speaker for the event. The agenda includes a day of workshops and attendees take home a lift planning workbook, a rigging engineering field reference card and a copy of Anderson's book, Rigging Engineering Basics.
ITI said its workshops are designed to provide interactive training and world class speakers to "lifting leaders" in their organisations.  The UK event will focus on slinging, lifting and transport challenges faced by companies in the UK. Interactive workshop sessions will include: advanced slinging foundations; mobile cranes and load charts; multi-crane lifts; and lift plan development
ITI said the event is tailored towards those serving companies as appointed persons, site supervisors, rigging engineers, and lift planners, etc. Attendees will receive a certificate for 6.5 continuing professional development hours. Those registering prior to 15 March 2020 will be eligible for an early bird rate of £395. After 15 March registration will increase to £495.
For more information, or to register, see: www.iti.com/uk-workshop