Lifting Gear Hire rebrands as LGH
Lifting Gear Hire has changed its name to LGH as part of a worldwide rebranding. The move will standardise the name across its 36 locations in six countries.
The company said the new name would overcome some local variations in meaning, especially between Europe and the US, where the word hire usually refers to people rather than equipment.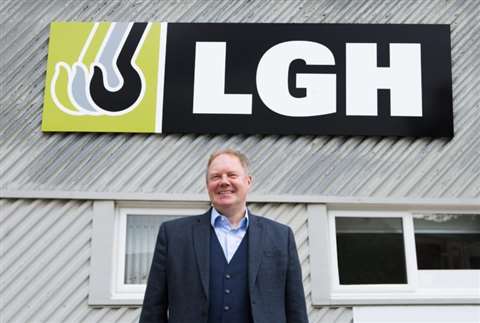 It also part of the company's strategy to expand internationally. It aims to open a new location every year for the foreseeable future, continuing to grow its existing presence in North America and Europe, and moving into new territories further afield.
Ian Parkinson, LGH Group Chairman, said: "We have made significant changes within our operations in order to position ourselves better to serve both existing customers and drive forward into new emerging markets.
"Backed by a new name and a unified identity, LGH is now in great shape to deliver even better service for more customers in more locations - as always, putting safety first."
LGH was established in 1970 and rents a very wide range of hoisting, rigging, pulling, jacking and material handling equipment. It serves customers in construction, oil and gas, industry and events.