Lithium scissor launch from JCB
By Euan Youdale13 March 2018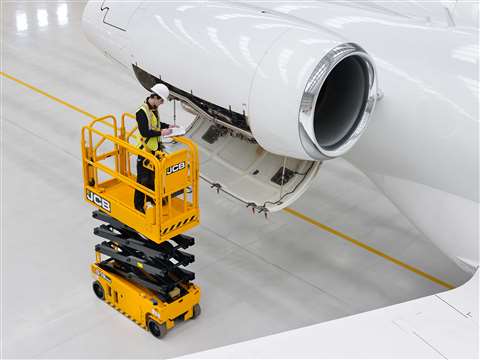 JCB has introduced a range of electric scissor lifts, powered by Lithium ion batteries.
At its launch just over a year ago, JCB Access unveiled nine electric scissors and has now added to them with the five Lithium ion models: the S1530E, S1930E, S2032E, S2646E and the S2646E, offering working heights of 6.6m through to 10.1m.
The Netherlands-based rental company Hoogwerkt has already placed an order for 420 of the innovative machines to form the company's new 'green' rental business.
JCB Access managing director Jonathan Garnham, who took over from former MD Richard Butler at the beginning of this year, said, "We are delighted to be offering innovative new solutions to the powered access industry so early into JCB's entry into the sector. Lithium ion powered scissor lifts will offer real benefits to our customers around the world, particularly in significantly reducing total cost of ownership."
The Lithium ion design was created in response to customer demand, including from Hoogwerkt. The company is establishing a green rental business across its home country, with a web-based ordering system and hourly rental periods. Having a simple, safe recharging system was a critical component of the company's development plan..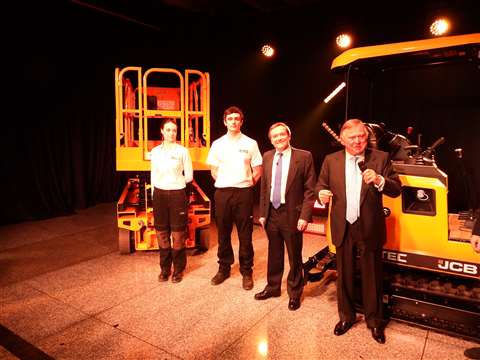 By offering a range of scissor lifts with lithium ion batteries, in place of conventional lead acid units, JCB Access believes it has delivered a solution that will allow platforms to operate for up to 40% longer between recharging periods. Recharging times are reduced by up to 50%.
"Unlike lead acid batteries, Lithium ion batteries can be left in a low state of charge without damaging the cells and can be set to cut-out when minimum charge level is reached, to protect the battery. No maintenance is required with lithium ion and there are no hydrogen emissions during charging," added a company spokesperson.
The lithium ion powered machines come with a Smartphone app which provides wireless connectivity for real-time condition checks of the batteries. The battery has up to 2000 recharge cycles – four times as many as a lead acid battery.
JCB Access has also developed a Battery Management System (BMS) that allows customers to monitor each cell in the battery pack, adjusting the load to ensure all cells are performing at their optimum. The BMS works in conjunction with the motor controller to ensure that batteries deliver maximum power and performance throughout their lives. As the batteries reach a low charge level, the JCB motor controller activates a cut-out to alert the operator to the need to recharge the machine. This ensures that there is sufficient charge in the battery for the operator to return the machine to the charging station.
JCB Access sales director Phil Graysmark said, "The main customer benefit is ease of charging, with no worries about short charging periods. The battery life equals the life of the machine, so there is a greatly reduced requirement for replacement batteries. This is a more environmentally friendly solution, which is ahead of all other machines on the market."