LiuGong targets North America
By Andy Brown12 March 2020
LiuGong has shown 15 machines at ConExpo featuring state-of-the-art technologies, and reiterated the company's commitment to the demanding North American market.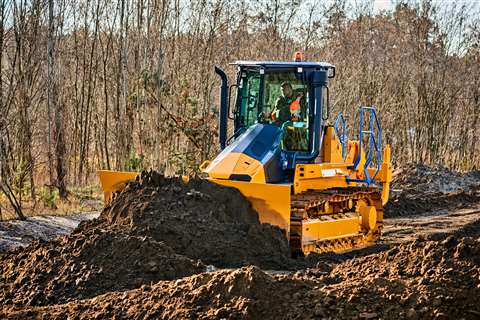 According to the company, to be successful in the highly competitive North America environment, LiuGong is taking steps above and beyond its competitors.
At LiuGong's press conference Kevin Thieneman, vice president, LiuGong, mentioned that the company is planning to be more aggressive in the North American market and stated that, "the gloves are off." He also said that, historically, China-based OEMS haven't provided a good enough level of customer support but that this is an area that LiuGong is focused on and that they are working increasingly closely with their dealers.
Mani Iyer, president of LiuGong North America, added, "Our wheeled loaders, excavators, dozers and forklifts are tested and proven around the world. Now we have an organisation and support mechanisms in place in North America that bring the full benefits of our global organization to our dealers and customers."
One of the company's new launches at the show was a new dozer from Dressta, the TD-16N. This dozer is said to set a new benchmark for visibility.
The dozer features a mid-cab design over a mid-mounted automatic, dual path hydrostatic drive train. It comes with a standard 6-way angle blade and it is compatible with 2D and 3D grade control systems. Controls are easy to use thanks to the electro-hydraulic joysticks. The dozer has an operating weight of 19,090 kg (42,090 lb) and net horsepower of 170 hp (127kW).