Lizzy Lift orders PB Scissors
By Lindsey Anderson06 August 2014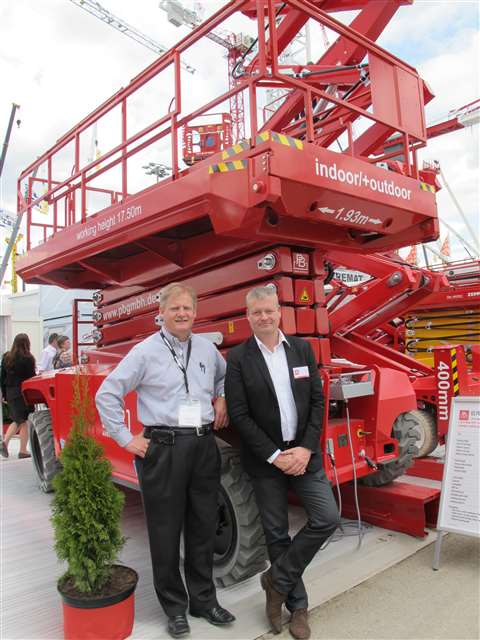 Chicago-based rental company Lizzy Lift has ordered two PB Lifttechnik scissors through Houston-based dealer ReachMaster, Inc. The scissors are the first of their kind in North America. The scissors are scheduled to be delivered during the first week of September.
The PB 7448, which is what Lizzy Lift ordered, is 4-feet wide and able to reach 74 feet high.
"In our opinion, the PB Lift is the next Big Thing in industrial maintenance and equipment installation applications," said Jen DuBose, president at Lizzy Lift. "Lizzy Lift has already had many inquiries on this type of equipment and feels it will serve their customers well."
ReachMaster used ConExpo to showcase its new line of PB scissors, which are imported from Germany.
Ebbe Christensen, president at ReachMaster, Inc. said, "We are very excited to work with Lizzy Lift to bring the first ever PB Scissor Lifts to the U.S. market. Lizzy Lift's business model of providing their customers with both groundbreaking solutions and the highest level of customer service has a lot of synergy with us and we are happy to be a part of it. We look forward to working with Lizzy Lift for years to come."
Lizzy Lift was founded in 1998 and offers a variety of access and aerial work platform rentals.