Loxam recovery continues in third quarter
Loxam reported a continuing recovery of its business in the three months to the end of September, with all of its depots open and a resumption of capital expenditure on fleet, although its UK and Middle East operations continued to underperform.
Considered as stand-alone businesses, Loxam and Ramirent recored a like-for-like reduction in total revenues of 9% to €528 million for the period. As a group, with the latest quarter including Ramirent activities, Loxam's revenues were up 1%. EBITDA profits rose by 10% to €226 million.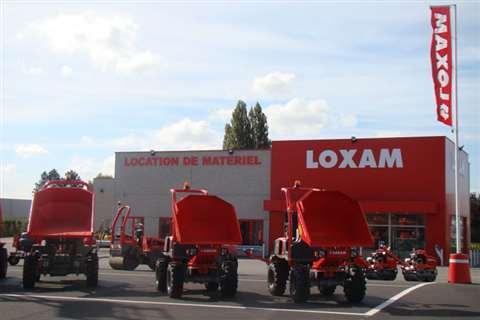 Loxam's generalist business in France saw revenues 5.7% down year-on-year at €160.7 million, while its specialist division in France was 6.6% lower at €60.2 million.
Its international business, including Ramirent, saw a 6.4% increase to €307.2 million, although on a like-for-like basis – adjusting for the acquisition of Ramirent – sales were down 11.8%. There was a decline at Ramirent mainly because of lower activity in the Baltic countries.
Revenues in Spain and Italy, as in France, were catching up from the low level of Q2, while the Middle East and the UK continued to underperform, said Loxam. The international division represented 58% of total revenues in the three months.
Gérard Déprez, Chairman and CEO of Loxam, said; "I am very pleased with the strong performance of the Group during Q3 and how the Group has adapted to the health and economic crisis.
"As the Covid-19 pandemic abated during Q3, Loxam experienced a catch-up of business in the countries mostly affected…in Q2 such as France, Spain, and Italy. In other countries that were less affected during the spring, our revenue trend continued to be in line with the previous quarter. Overall, the Group's revenue decrease was limited to -9% at constant perimeter in Q3, demonstrating the resilience of our business model.
"We continued to diversify our business with a focus on SMEs, which are increasingly turning to rental solutions. In France, we also launched Loxamed, a new business platform which provides telemedicine service for the benefit of public authorities and private businesses.
"In the current context, this solution illustrates Loxam's commitment to assist communities in the response to Covid-19. In addition, in line with its CSR policy, a key pillar of its strategy, the Group held its Safety Day event, now a reference in the industry."