LTECH fights non-payment judgement
By Murray Pollok01 March 2010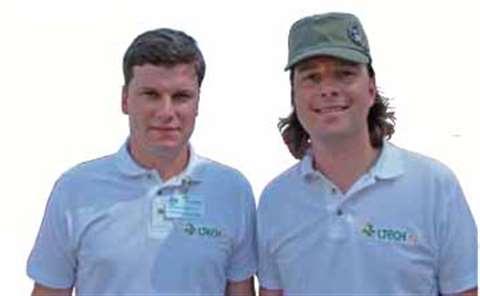 Russian rental company LTECH is contesting legal action from Netherlands company Rentpool over non-payment for a large number of aerial platforms.
The Russian business publication Kommersant reported in February that Rentpool is owed over €6.2 million by LTECH for as many as 533 machines. Access International understands that Rentpool is linked to Netherlands rental company Riwal.
Rentpool won the case it took to a district court in Dordrecht, the Netherlands, and LTECH is now fighting that judgement in another Netherlands court.
LTECH told AI; "We don't want to comment on this point, as the case is not finished and we look forward to receiving the final decision of the Court in The Hague, which has to be delivered in May." The company said there was no merit to Rentpool's case.
The Russian company also responded to reports on the Kommersant site - and a follow-up report on Vertikal.net - that one of its founders and managing director, Mikhail Malvinsky, had been arrested and questioned by Russian customs officers over alleged undervaluing of imported equipment and import tax evasion.
LTECH said; "Yes, there were actions carried out in our office, however not against LTECH, but RATNIK, a company with whom we have no relations. At the moment the Russian government is having a major fight against corruption and financial breaches, thus such actions are quite normal in [for large companies]. No-one was arrested, but explanations were taken."
That version of events has been disputed by an access industry insider who has knowledge of the case but who declined to be quoted in this story.
LTECH is the largest aerial platform rental company in Russia. Co-founded six years ago by brothers Dmitry and Mikhail Malvinsky, it now operates a fleet of over 1500 machines from five depots in Russia.