Maber access solution
By Lindsay Gale25 March 2008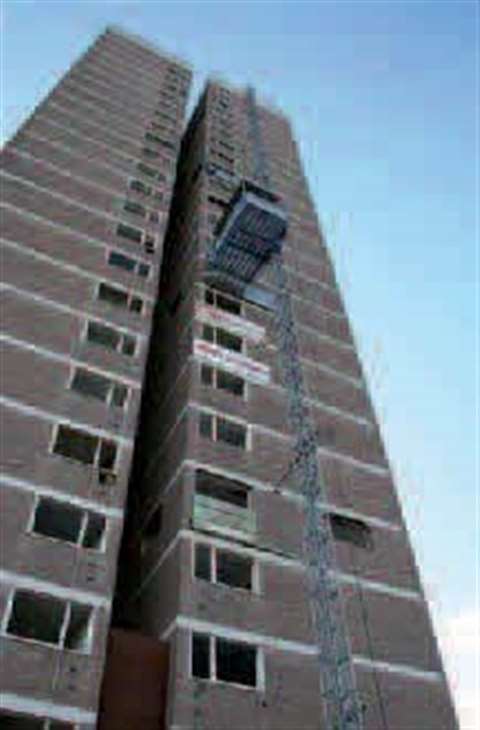 UK Contractor Coleman & Co is two years into a four year partnership contract with Sandwell Metropolitan Borough Council in the west Midlands, UK. As part of the deal, it is now working on the demolition of Hamilton House in Smethwick–the largest project undertaken to date under the contract.
The building, a 24 storey tower block, is scheduled for controlled explosive demolition, which requires the installation of over 100 tonnes of steelwork to support floors above preweakened areas. Normally, the company would have used a 180 tonne capacity mobile crane to lift the steel to appropriate locations on the building prior to installation, but in this instance decided to go a different route.
A Maber MBX2000/15 transport platform, with a travel speed of 12 m/m when in passenger mode and 25 m/min in goods only mode, was installed instead, and it has been used to transport the steelwork as well as plant and personnel. Access into the building is through five entry points cut into the structure.
So successful has the hoist proved that Coleman reports it will consider using such equipment on future demolition projects.