Major personnel changes at Caterpillar
By Joe Malone16 June 2017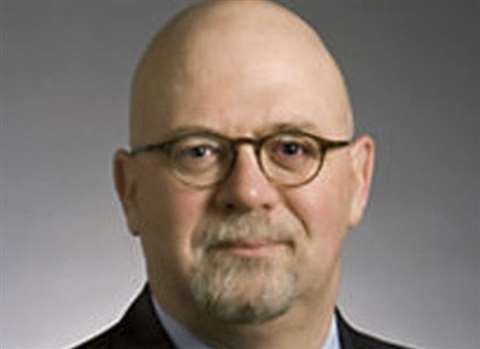 Caterpillar has announced that three of its vice presidents – Paolo Fellin, Greg Folley and George Taylor – have elected to retire.
Following the retirements, and the company's previously announced plan to review and update its strategy, Caterpillar will also make organisational changes to its company, and has announced two new vice presidents, while the search for a third continues.
Paolo Fellin retires after 37 years of service at Caterpillar, leaving his most recent role as vice president of the global construction and infrastructure division.
He joined the company in 1980 in Geneva, Switzerland, and held several sales and marketing positions throughout Europe, Middle East and Africa (EMEA). Among a host of other roles, he began his final role at the company in 2013. He will retire on 1 August.
Jim Umpleby, Caterpillar CEO, said, "Over his long career, Paolo has built an unrivalled reputation for his passion and devotion to finding solutions for our customers.
"His leadership has played a critical role as Caterpillar has improved its market position for worldwide machine sales in the last several years."
Meanwhile, Greg Folley will retire following 22 years of service at the company. Folley was named vice president of the industrial solutions, components & distribution division in 2016 – his final role at the company.
Folley practiced law before joining Caterpillar in 1995, and has since held numerous positions in the human services division, including senior labour relations consultant, human resources manager and corporate labour relations manager. Folley will also retire on 1 August.
Umpleby said, "Greg began his career with Caterpillar in the human services division and, while he's held a range of leadership and executive positions focused on remanufacturing, component production and distribution during his career, his focus on people along with his positive attitude and leadership style are the hallmarks of his career."
Finally, George Taylor will depart after 19 years at Caterpillar. Taylor joined Caterpillar in 1998 as a strategic business planning services manager. Taylor held numerous marketing, product support and general management positions before he was named the director and general manager of the global on-highway truck group in 2006.
He was named vice president of the customer services support division in 2015, and later, vice president of the marketing & digital division. Taylor, too, will retire on 1 August.
Umpleby added, "George has played a significant role in leading Caterpillar's initiatives utilising data analytics, innovation, digital channels and techniques to unlock competitive advantages for our customers.
"George has laid a solid groundwork in this area as Caterpillar continues to develop digital solutions and products for our customers."
In connection with its retirements, Caterpillar has announced organisational changes that will result in the creation of two new divisions.
Chris Snodgrass will take up the role of vice president of the company's new product support & logistics division. He joined Caterpillar in 2013.
The company has also created a digital enabled solutions division, and is searching for a digital vice president to service this segment.
Finally, Damien Giraud will replace Paolo Fellin as vice president of the global construction & infrastructure division on 1 August. Giraud joined Caterpillar in 1998.