Major road infrastructure work in Jamaica
By Andy Brown28 February 2018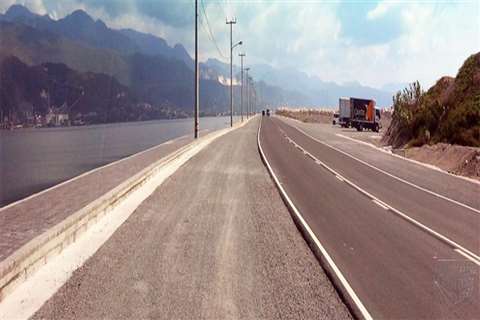 The Jamaican Government will be spending JMD $12 billion (US$ 95 million) to improve road infrastructure across the island in the upcoming fiscal year under the Major Infrastructure for Development Programme (MIDP).
The funds have been provided in the 2018/19 Estimates of Expenditure, now before the House of Representatives.
Among the projects is the widening of Hagley Park Road in Kingston to four lanes. Improvements to the 3.3 km stretch will include the construction of sidewalks, installation of additional street lights, and the introduction of several traffic signals.
The money will also be used to continue and complete phase one of the Mandela Highway Improvement Project in St. Catherine, continue and complete 54 local road works through subcontracts.
MIDP is being implemented by the Ministry of Economic Growth and Job Creation, with funding support from the Government and the Export/Import Bank of China.
A report by the Jamaican government divided the work into three components: major works worth US$220 million to be undertaken by the China Harbour Engineering Group (CHEC), medium size works totaling US$83 million undertaken by Jamaican contractors under sub-contracts with CHEC and minor infrastructure works totaling US$50 million to be undertaken by Jamaican contractors under sub-contracts with CHEC.