Makinex in manufacturing partnership with Mi-T-M
By Helen Wright11 December 2014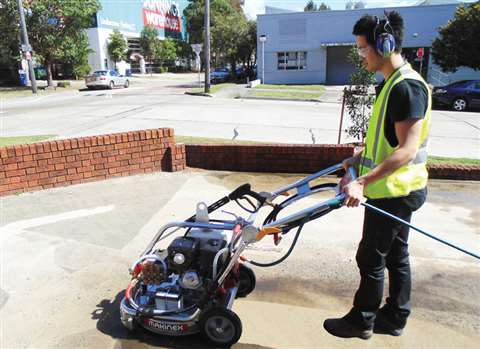 Australian manufacturer of light construction tools Makinex has formed a partnership with Iowa, US-based pressure washer, air compressor, generator, and portable heater producer Mi-T-M.
Makinex said the strategic manufacturing partnership would see its dual pressure washer trolleys produced in North America. It said the deal was not an acquisition.
Makinex international sales manager Paul Weaver said, "Continued development working with Mi-T-M engineers has led to even further improvements in the dual pressure washer, which is tailored for the North American Market.
"This coupled with our customers having access to the Mi-T-M service and spare parts network will give them the confidence in purchasing the Makinex range."
And director Rory Kennard added, "It is an exciting time to be in North America. Revenue growth for the equipment rental industry continues to be on the rise and we want to be a part of that."
Makinex reported that the dual pressure washer had been a success in Australia, selling over 250 units in its first 12 months. The company added that it planned to showcase the product at the American Rental Association Rental Show, which takes place from 23 to 25 February next year in New Orleans, US, alongside other products.
Makinex launched its products in North America at the start of this year, using the 2014 Rental Show in Orlando to introduce them to the market.
It produces floor strippers, floor saws, pressure washers and jackhammer trolleys and also sells other brands in its domestic market, such as Cormidi. The company said it was targeting the rental and flooring markets in North America.