Mammoet finalises Focus design
By Leila Steed12 April 2019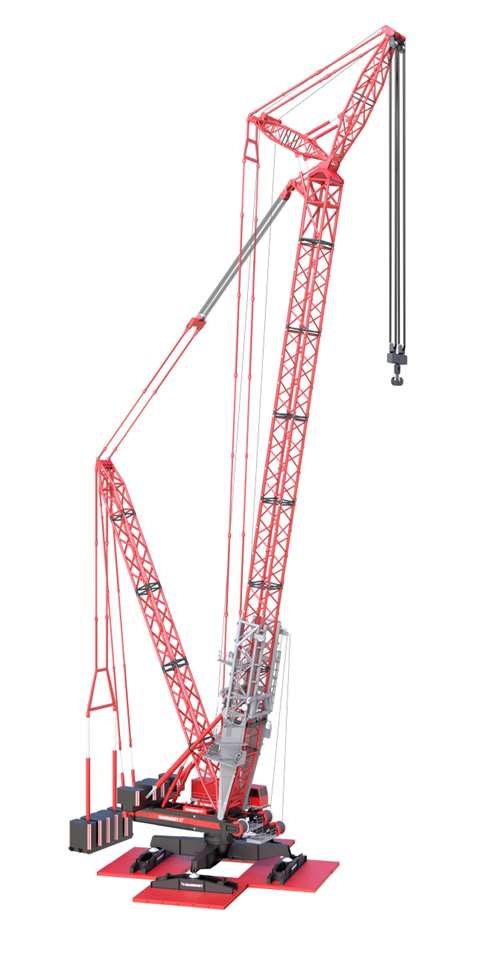 Heavy lift specialist Mammoet has moved development of its new Focus crane onto the next stage. The company announced its concept for the crane back in 2018 and has since made alterations to improvement its design.
Mammoet said the updated design means the high capacity crane can be erected vertically in a very small area, as the required assembly and operational space is just 22 metres by 22 metres. The company added that the crane's upper structure had been placed on a pedestal, thereby improving its stability and lowering ground bearing pressures to less than 10 tonnes per square meter.
According to the company the new design will also include a variable superlift system, with a radius that can be adjusted under load from 16 to 30 m. It said this will increase the crane's flexibility and deliver a larger operational window, especially in congested areas.
Speaking of the company's customers Mammoet innovations director, Jacque Stoof, said, "We have worked closely with these customers to listen and understand their current and future challenges. The Focus is a direct response to their need for greater lifting capacity and flexibility within limited and congested spaces."
The first Focus cranes are expected to be available in the second quarter of 2020.