MAN Engines now independent
By Thomas Allen30 January 2018
German-based manufacturer MAN Truck & Bus has made its business area for engines and components, MAN Engines, independent.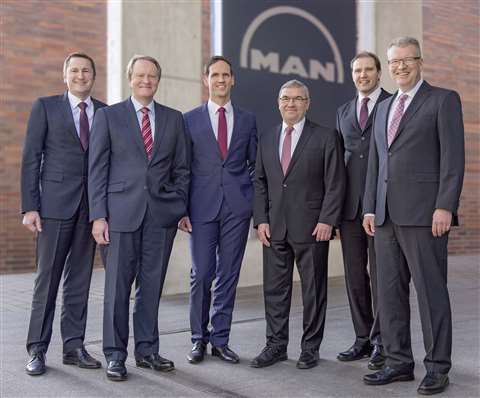 This move to reorganise the company, which took effect on 1 January 2018, came in response to significant growth in demand over recent years.
Although the engines and components business benefits from synergies with truck and bus production, the markets and customer structures differ considerably, the company said.
With its new-found independence, MAN Engines will have the flexibility to respond quickly to current and future situations, as well as particular customer wishes.
Dr Ulrich Dilling, executive board member for production and logistics at MAN Truck & Bus, who is responsible for the MAN Engines business unit in the executive board, said, "By making MAN Engines a distinct entity, we are also highlighting our intention to continuously boost and further expand the engine and component business."
The MAN Engines business unit in Nuremberg, Germany, is led by a management team of five people, under the leadership of Dr Matthias Schreiber as the head of Man Engines.