Management changes at Tadano Faun in Germany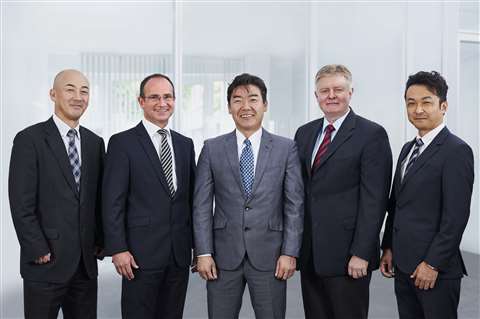 Kenichi Sawada has succeeded Alexander Knecht as Tadano Faun president in Germany.
Sawada started at Tadano, in Middle East sales, more than 25 years ago. He moved into sales promotion and planning before taking over as president at Tadano America.
Knecht leaves after eight years at the company. He has nearly 40 years of experience in the crane industry. Sawada commented, "Mr Knecht did a brilliant job for the company, and I would like to thank him cordially on behalf of the entire Tadano Group for doing so. I intend to build upon Mr Knecht`s work and use my own experience to lead the company to a successful future." Knecht will continue in an advisory function for Tadano Faun until the end of 2017.
Other management changes are explained below. Ulrich Zschenderlein, formerly general manager material management, will add responsibility for production and steel construction to that and take the title director of operations.
Hiroaki Sakai, most recently responsible for quality and service as a director at BQ Tadano in China, is taking over quality management.
Yuji Muneno continues as research and development director.
Rolf Sonntag, already at the company for more than 25 years and a member of the board of directors since 2007, will head sales and marketing, order processing and human resources. Sonntag will take on the responsibilities of Thomas Schramm, general manager sales and marketing, who is leaving the company.