Manitex completes Sabre sale
By Alex Dahm26 August 2020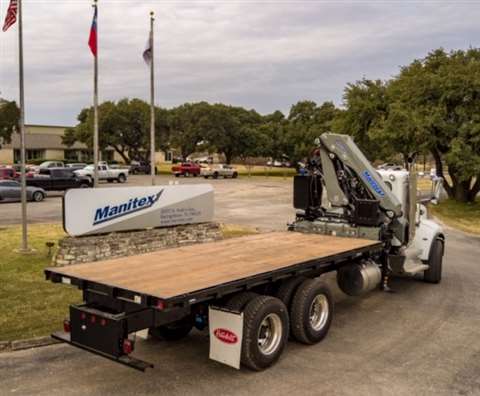 Manufacturer Manitex International in the USA has completed the sale of its Manitex Sabre business.
The intention to sell was announced earlier in 2020. The storage tank manufacturing subsidiary has been acquired by Super Steel LLC, a contract manufacturing company in Milwaukee.
Manitex said, "Consideration to Manitex for the sale is $1.5 million in cash that has been paid to Manitex upon close, plus royalties, based on future Sabre revenues which have the potential of yielding approximately $2.9 million in additional consideration to Manitex."
A modest gain on the transaction is expected, Manitex said, to be reflected in third and fourth quarter 2020 financial reports. The $1.5 million in cash received will be used for debt repayment and the transaction closed on 21 August 2020. Manitex acquired Sabre in 2013 for $14 million when the latter reported annual revenue of $39.1 million and EBITDA of $4.5 million.
Commenting on the sale, Steve Filipov, Manitex CEO, said, "We are pleased to announce a transaction with Super Steel for Manitex Sabre as part of our effort to maintain our focus on crane businesses and strengthen our financial position for future growth. We believe it is a great fit for Super Steel and their growth objectives, and we look forward to helping them make an efficient and smooth transition to their manufacturing platform and stewardship."
Jason Gaare, Super Steel president, commented, "We are looking forward to leveraging our manufacturing capabilities to include our first foray into branded products of our own, having been a trusted contract manufacturer to diversified industries since 1923. The Sabre product line is very much aligned with our domain expertise and we would anticipate being able to offer an exceptional manufacturing, service, and delivery platform to Sabre's current and future customers with quality products."