Manitex separates PM and Oil & Steel
PM and Oil & Steel will operate as separate divisions of Manitex International, with different general managers.
Truck mount and tracked platform manufacturer Oil & Steel and articulated crane producer PM had been part of the PM Group until it was acquired by Manitex in 2014 and both remained under the same umbrella.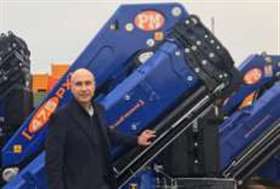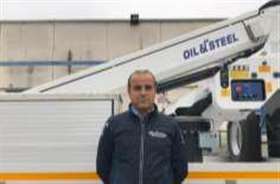 Now, under the newly appointed CEO of Manitex Steve Filipov, the two companies have been separated.
From 1 November, Giovanni Tacconi, will become general manager for the PM crane business, while Fabrizio Girotti is appointed general manager for Oil & Steel, both reporting directly to Filipov. In these newly-established roles, Tacconi and Giroti will have full responsibility for sales, service & spare parts, manufacturing, engineering and all commercial operations of their respective operations.
PM is well-established leader in truck mounted articulated boom truck-mounted cranes, a business in which it has over 60-years' experience, having produced its first crane in 1959.
Similarly, in its almost 25 years in the aerial platform business, Oil & Steel has established itself as a leading manufacturer of truck mounted and crawler mounted platforms. For the last 16 years, Tacconi has been commercial director of PM Group and Oil & Steel, while for the last 12 years Fabrizio Girotti has been industrial director of Oil & Steel.
Filipov has congratulated them on their appointments and expressed his confidence that in their new roles both of these seasoned veterans will further enhance the performance and results of their businesses.