Manitou full year sales up, forecast down
By Euan Youdale31 January 2020
Revenue was up over the full 12 months of Manitou Group's 2019 financial year but sales fell in the fourth quarter, compared to the same period in 2018, and the company forecasts a slower 2020.
Manitou reported fourth quarter revenues of €494 million, down 6% on the fourth quarter in 2018. However, over the full year sales were up 11% to €2.094 billion.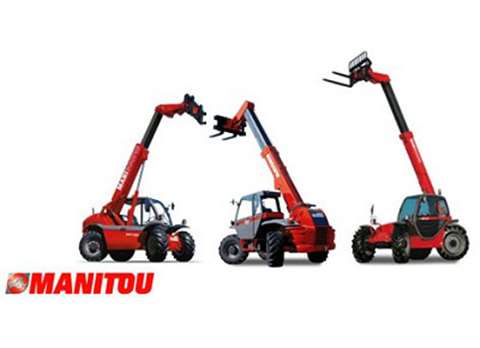 Orders in the fourth quarter of 2019 were up considerably, compared to the third quarter's figure of €244 million. But the company ended the fourth quarter with €595 million in its order book, down from €1 billion at the same time in 2018.
Year-on-year, the group also confirmed a lower revenue outlook for 2020 and said it expected sales to drop by 10%, compared to 2019.
The group's Material Handling & Access Division (MHA) echoed the overall results, with quarterly sales of €333 million, down 8%, compared with the fourth quarter of 2018, but up 13% over 12 months at €1.456 billion. The company added that although there had been a record level of activity over the year there had been a recent and, "gradual adjustment of production capacity in view of the combination of slower order intake and shorter delivery times."
The Compact Equipment Products Division (CEP) achieved fourth quarter sales of €81 million, down 8% and up 5% over 12 months, thanks to a figure of €328 over the year. Manitou said significant work had been carried out to restore its Madison site, in South Dakota, US, which was blocked for six weeks due to flooding, the impact of which will be covered by insurance.
With revenues of €80 million, the Services & Solutions Division (S&S) recorded a 12% increase in activity compared to the 2018 fourth quarter, and a 12% increase to €309 million over the 12 months. The company added that it had focused on the operational side of its service offering, which was responsible for most of the growth in the division.
Michel Denis, president and CEO, said, "The group ended the year with a revenue that exceeded the €2 billion mark for the first time in its history, while strengthening its global presence and market share.

"The doubling of order intake in the fourth quarter compared to the previous quarter gives the order book a depth of around four months of activity.
He added, "In the fourth quarter, customers demand remained strong across all sectors. We note, however, that in the construction sector, rentals continue to speak positively on market dynamics, while maintaining a wait-and-see attitude with regard to their investment decisions.
"The gradual slowdown in the world economy, combined with uncertainties such as the effects of Brexit or the US elections, lead us to anticipate a decline in sales of around 10% in 2020 compared to 2019."