Manitou makes progress in third quarter
By Euan Youdale25 October 2013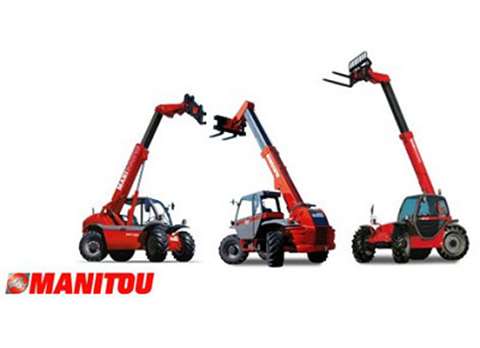 France-based Manitou's third quarter sales fell 2% to €282 million, compared to the same period in 2012, as the company moved closer to its favourable position at the end of last year.
Cumulative 2013 nine month sales stood at €873 million, a decrease of 9% compared to September 2012, although order intake for this period was up to 6500 units from 6300 units in 2012.
Dominique Bamas, Manitou CEO, said, "Third quarter sales highlight the group's return to nearly the same level of business as the same period last year. After adjusting for the strong appreciation of the Euro and the discontinuation of distribution for Toyota in France as of January 2013, they even increased by 6%."
It was the rough terrain handling division (RTH) – mostly telehandlers – which reported the third quarter sales growth of 6%. "After correcting for the erratic fluctuations in 2011, order intake continued its steady increase since 2010. That increase was even more visible in 2013 when the order intake for each quarter increased as compared to the same quarter in 2012. These figures illustrate the market trend which remains driven by the need to renew equipment," said a company spokesman.
Conversely, the Compact Equipment Division (CE), which includes the Gehl and Mustang brands, reported a third quarter sales decrease of 9% to €56.8 million, compared to last year, (a 4% decrease at constant exchange rates). Although the division's telehandlers saw continued growth driven by rental in North America.
The Industrial Material Handling Division (IMH) realised quarterly sales of €26.4 million, a decrease of 28% compared to 2012. But the division reported growth of 8% excluding the impact of the termination of the Toyota distribution contract.
Regionally, total sales in Northern Europe saw the biggest rise in the third quarter at 10%, while Southern Europe declined 2% and the Americas declined 6%.
Mr Bamas added, "At the operational level, we continue to organise ourselves to smooth fluctuations in business activity by maximising the maintenance of production rates at constant levels. This permits us to react more responsively to the demands of all our customers, including the most cyclical among them."