Manitou previews new boom
By Lindsey Anderson03 May 2017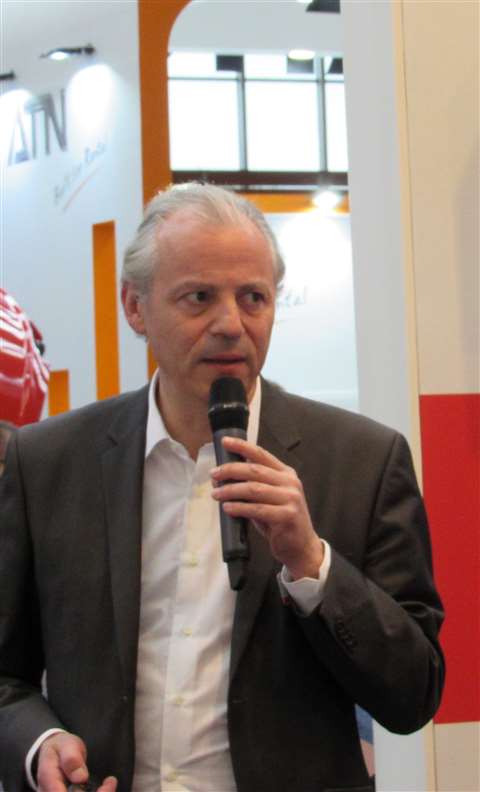 Manitou Group previewed its new telescopic boom, the 220 TJ, at APEX this week. The 22 m unit supplements the company's current 26 m and 28 m offerings. The unit will be offered in two versions – a alight 220 TJ and a high-capacity 220 TJ+ which will have a basket fully rated at 350 kg.
"Dealers and rental companies have been asking for an extension of our boom line," said Francois Desbriere, head of product marketing management for Manitou Group.
Both models are equipped with a 2 m pendular arm that folds up, reducing the length
of the machine when transported. The booms can also be slung, with four chains from a single point for easy lifting without extra tools or equipment.
The 220TJ and 220TJ+ telescopic booms are both equipped with a 4-cylinder 26 kW diesel engine coupled with a variable speed pump. The booms are equipped with a system that automatically adjusts the power of the engine to what is needed, thereby reducing fuel consumption and total cost of ownership. There is also a hydraulic block, providing smooth, rapid movements with complete safety.
Speaking to ALH and AI at APEX, Desbriere said the upcoming changes with the U.S. ANSI standards will allow for "more competition within the U.S." and that Manitou will "soon" bring its boom line to the North American market.