Manitou set to open Brazil plant and double boom production
By Euan Youdale11 June 2013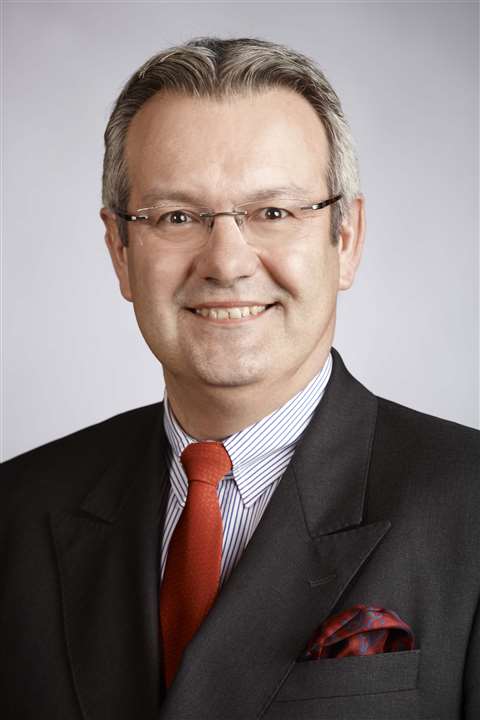 France-based Manitou is planning to open an assembly plant in Brazil within the next two years and is set to double its production of booms within five years.
The manufacturer's interim CEO Dominique Bamas told AI that the assembly plant would be its only new facility in the immediate future, as the company's main focus of expansion would be through new dealerships, and the expansion of existing ones in countries like Russia.
"It's very complicated to import products to Brazil - import duties are very high, so we would need to have a small assembly plant just to avoid taxes."
The new depot would assemble a range of Manitou products, but which ones those are have not been confirmed.
Concerning other markets, Bamas added, "The main issue is to find the right go to market strategy to develop our brand. We have good products and industrial potential but in many countries we have a small market share, so we want to develop that."
One of its strategies is to double its output of access equipment within five years. Powered access accounts for about 10% of production, and this will be increased to 20%. Mr Bamas said the goal was to make Manitou as well known for its access platforms as its telehandlers.
But there are no plans to purchase other existing companies. "We don't need to bother with new companies; we are a family owned business; we are close to our products and our customers and we want to develop this."
Mr Bamas added, "There is a huge potential for articulated and telescopic access platforms. So we are looking to new products, geographical expansion. We want to develop it everywhere because we now have the right range of products.
"We want to get to the point where access platforms are at the same level as telehandlers. We have a dedicated facility here in France, and we have invested in this facility – it will probably be at full production in one or two years and then we will have to find new solutions to produce these products. I expect there to be much development in the next two to three years, and to have an industrial dilemma."
Mr Bamas said new booms are in the research and development phase, but they would not include superbooms, rather be products that were attractive to rental companies on a mass production level.
Mr Bamas took over as CEO when Jean-Christophe Giroux stepped down from the position in March. Find out more about the search for a new CEO and the manufacturer's plans for expansion in an exclusive interview appearing in the July/August issue of AI.