Manitowoc crawlers for Mexico
By Laura Hatton28 October 2014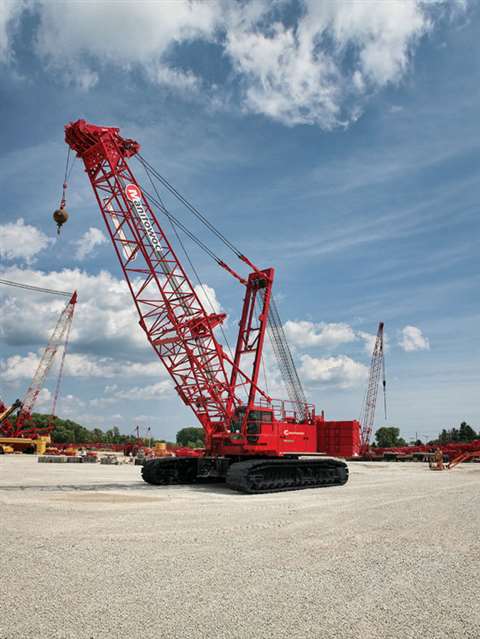 Veracruz, Mexico-based rental company Grúas Villarreal, has taken delivery of a Manitowoc MLC165 heavy duty crawler crane.
The 165 tonne capacity crane is the first one to be delivered to Mexico. It was purchased at the ConExpo 2014 construction equipment exhibition, along with a 600 tonne capacity Manitowoc 18000 crawler crane. The new MLC165 will be used to work on the Ethylene XXI project in Mexico. It can have a 224 kW Cummins Tier III engine or a 239 kW Cummins Tier 4i engine.
The company's new Manitowoc 18000 crawler will be used on the construction of Mexico's government-owned oil company Pemex refineries across the country, a spokesperson said.
Cynthia Villarreal, Grúas Villarreal general manager, said, "We at Grúas Villarreal know we can depend on Manitowoc cranes for complex projects such as the Ethylene XXI. The MLC165 was the best candidate to join our fleet because it's a crane that's quick to set up and can work on all sorts of lifting jobs."