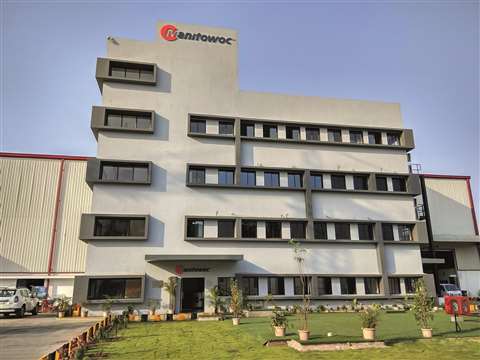 Net sales at Manitowoc in the first quarter of 2019 were US$418.0 million, up 8.3 per cent on the $386.1 million in the first quarter of 2018.
The USA-headquartered crane manufacturer attributed the increase to higher crane shipments in the Americas, Europe and Africa.
The adjusted figure for earnings before interest and taxes (EBITDA) was $29.6 million, up 73 per cent from $17.1 million in the same quarter of 2019.
Commenting on the results, Barry Pennypacker, Manitowoc president and chief executive officer, said, "Manitowoc once again delivered a strong start to the year, delivering our eighth straight quarter of year-over-year adjusted EBITDA margin increase."
Explaining the adjustment to figures, Pennypacker said, "In March, we successfully refinanced our capital structure to further strengthen our balance sheet. This action increases liquidity, reduces interest expense and allows us more flexibility to deploy our capital in order to increase shareholder value."
Pennypacker continued, "Market conditions remain very competitive. We continue to focus on providing innovative products and services for customers as evidenced by positive customer reception to our six new cranes introduced at the Bauma trade show in April. As a result of our first-quarter performance and our proven ability to execute on our strategy, we are raising our full-year guidance."
Looking ahead the company forecasts total annual revenue between $1.900 and 1.975 billion and adjusted EBITDA between $130 and $150 million.