Manitowoc service improvement in Colombia
By Alex Dahm18 February 2016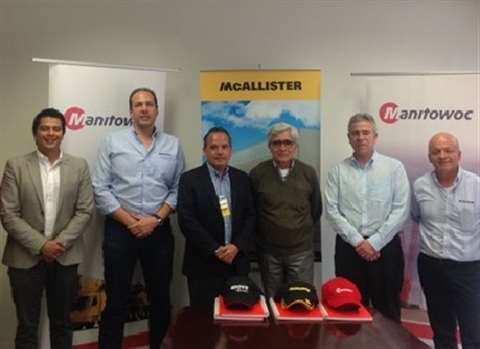 Manitowoc Cranes has partnered with E McAllister to offer after sales support in Colombia.
The Bogotá-based company will support Manitowoc crawler cranes and Grove wheeled cranes in the country.
José Matiz, E McAllister general manager, said, "We are excited about this opportunity and look forward to developing this partnership to provide Manitowoc customers in Colombia with our time-tested experience in quality and reliable services."
Fernando Camacho, Manitowoc regional business manager for Colombia and Ecuador, said, "E McAllister will offer preventive maintenance, repairs, and technical support for large operations."
In addition to Bogotá, E McAllister operates a branch in the port city of Barranquilla and plans to open in the southern part of the country and one in the flatlands. Founded in 1918 by Ernesto McAllister, the business is now run by the third generation of the McAllister family.