Marsh Plant adds 12 Liebherrs
By Alex Dahm04 March 2019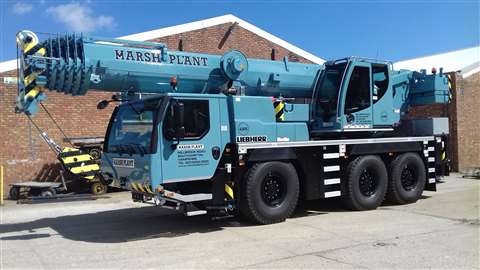 Havant, UK-based Marsh Plant Hire has just taken delivery of eight cranes from a 12 crane package. Three LTM 1060-3.1 wheeled mobile telescopics and an LTM 1050-3.1, all specified with refinery kits and Liebherr's Variobase outrigger system have been delivered along with a further four LTM 1040-2.1s.
The LTM 1060-3.1 has a compact three-axle chassis and other features, including an impressive boom length, the manufacturer said, to give it versatility when combined with the compactness of the carrier. The LTM 1050-3.1 was designed for use as a low-cost taxi crane.
In the coming months Marsh Plant Hire will take delivery of one more LTM 1060-3.1 with VarioBase and a further three LTM 1040-2.1s.